_______________________________________________________
Perimeter
Intrusion Detection
SEPARATE ZONES, LONG DISTANCES
The FiberStrike® Perimeter Security system provides an invisible barrier of intrusion detection for applications ranging from corporate to military institutions to an entire country's border. Multiple sensing zones are created to insure detection to within a few meters of the security breach. The breach location information is relayed to the proper responders in real-time. The length of the detection zones is completely modifiable to address the true security needs of the client. The system will detect and locate any intrusion attempts including but not limited to any impact, drilling, climbing and digging, on or around a secure area.
SUPERIOR PERFORMANCE
This fully fiber optic solution employs a highly sensitive buried fiber that can distinguish various intrusion threats. The fiber is resistant to EMI/RFI and is unaffected by the environmental problems (snow, rain, blowing sand, etc.) that plague other security technologies. It is easily deployed, virtually maintenance free, and easily repairable. The hardware may reside many kilometers away from the fiber in a completely secure facility, receiving instantaneous event location information, and relaying that information for swift response.
INTEGRATION
FiberStrike® is the perfect complement for the most sophisticated perimeter security applications. CEL provides all the necessary tools to seamlessly integrate with any client's Control software to enhance the effectiveness of their existing camera and radar protection systems providing the client with a weatherproof layer of security for uninterrupted detection. The Perimeter Intrusion Detection system may also be used in conjunction with CEL's other security offerings (including Sensing Mats, Sensing Platforms and Entryway Interlock Switches) to address many of your additional security needs. CEL can provide the necessary hardware, software and integration expertise to manage nearly any application.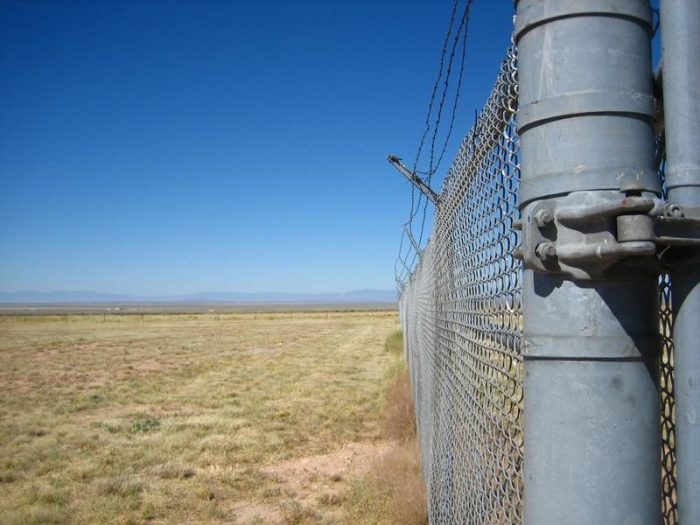 Applications include:
Government & Military Facility Protection
Industrial/Commercial Site Protection
Energy Industry Site & Asset Protection
Railway Track Intrusion Detection
Border Intrusion Detection
______________________________________________________________________________________________________________________________________________________________
The Cleveland Electric Laboratories Co., Inc. – Advanced Technologies Group
361 South 52nd St.      •      Tempe, AZ 85281
(866) 914-3727
Patent Pending                                                                  www.clevelandelectriclabs.com