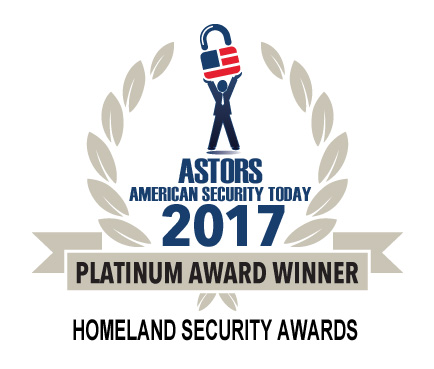 Cleveland Electric Laboratories won an Award! 2017 'ASTORS' Homeland Security Award Winners Honored at ISC East, New York, 2017.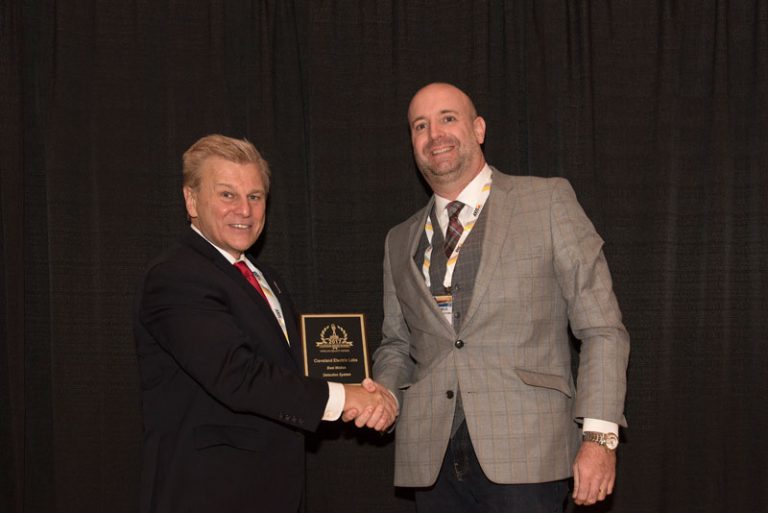 Alan Seymour, PhD of Cleveland Electric Laboratories receiving award from Michael Madsen (L), Publisher of American Security Today.
CEL's Fiber Optic sensors are used in security applications to monitor arrays of cameras and other sensors, or to monitor perimeters for intrusion detection. CEL's Fiber Optic sensors are passive devices requiring no power and are immune to EMI. Fiber Optic sensors have a proven record of providing extremely accurate and repeatable data over a long period of time. Single systems can be designed to monitor multiple application simultaneously such as equipment wear, operational efficiency, leak detection and security. Multiple sensors can be installed on a single fiber and networked into one piece of monitoring equipment. This multiplexing capability drastically reduces cabling and equipment requirements, thereby reducing cost.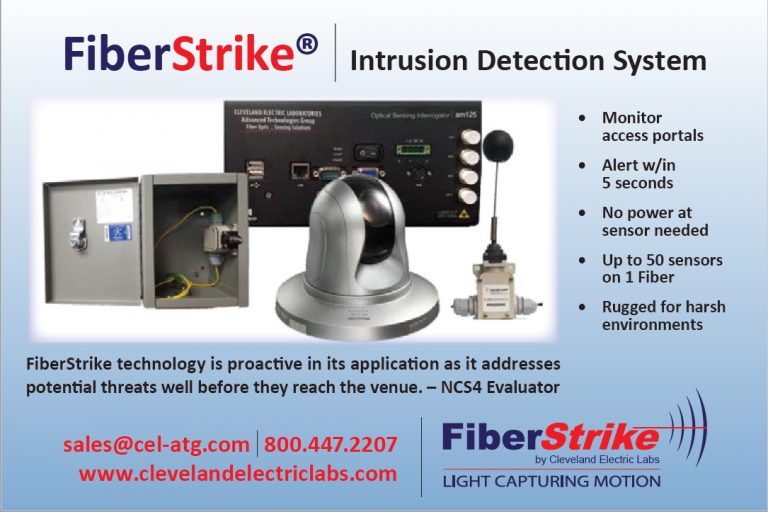 SENSING SOLUTIONS FOR INTRUSION DETECTION
FiberStrike®: An advanced fiber optic sensing platform that is flexible and scalable. System architecture facilitates configuration for virtually any security monitoring application. Multiple sensor types address a broad range of intrusion detection applications.
User Interface
CEL's advanced API provides a .net event output that allows easy integration with other existing Command and Control systems
Monitors and provides alerts, location information and data logging when discrete or distributed sensing systems are triggered or disturbed; remotely accessible
CEL offers the ICS SMS EnterpriseTM C3I Command and Control solution including customized graphic user interface; intuitive and designed to be used by anyone without a need for detailed training.
Advantages of FiberStrike® intrusion detection systems:
All FiberStrike® sensors (both distributed and discrete) are passive, have no electronic components, emit no signals and require no electrical power
Nonconductive optical fiber is immune to electrical interference and degradation due to chemicals or environmental factors
Multiple optical fibers are easily deployed for redundancy
Sensors may be 25+ kilometers from head-end monitoring equipment, no booster amplifiers required.