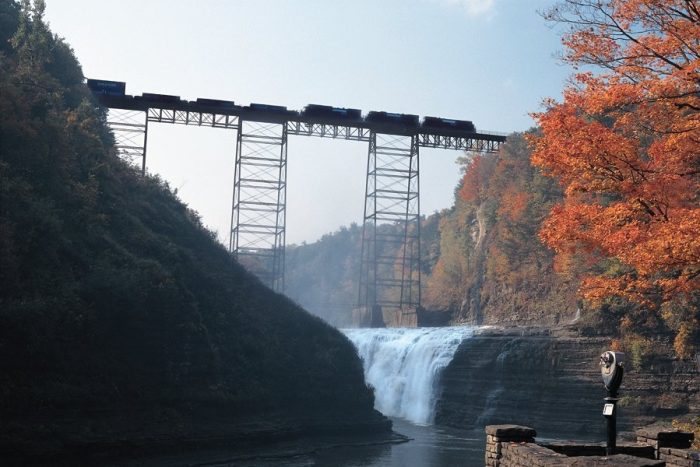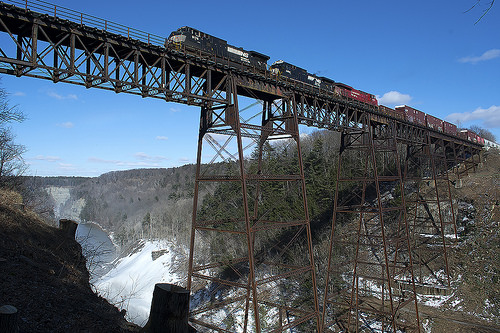 Request was denied for some reason.
Portageville Bridge – USA
About The Bridge
The Portageville Bridge is located at milepost 361.66 along the Southern Tier Route, Norfolk Southern's mainline route between Buffalo and Binghamton, NY. The route crosses over the Genesee River in Letchworth State Park, located near the town of Portageville, NY. The bridge, constructed in 1875, is a steel viaduct that is 820 feet long that crosses some 250 feet above the Genesee River gorge.
Objective
The objective was to monitor the integrity and behavior of the bridge structure and the effects due to high rail traffic and heavy train loads that could cause possible damage and fatigue.
Equipment
Instrumentation
(1) sm130-500
(1) sm041-416
Sensors
(74) os3150 Strain Gage
(20) os4350 Temperature Comp. Sensors
(1) os7100 Accelerometer