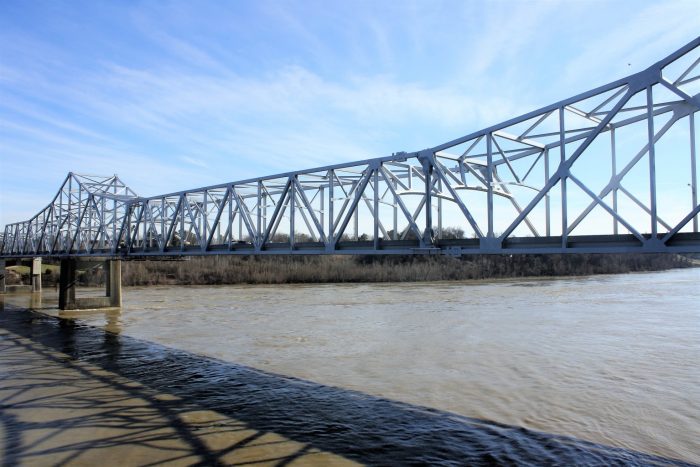 Request was denied for some reason.
Vicksburg Bridge – USA
About The Bridge
The Bridge opened on February 14, 1973. The Vicksburg I-20 Bridge is a cantilever bridge that crosses over the Mississippi river from Delta, Louisiana to Vicksburg, Mississippi. It is a four Lane Highway Structure 1-20 / US 80. Traffic: Vehicle 25,000/day (2007) Length: 12,974 feet (3,954 m), 7 spans, (Longest Spans ,1870 feet (265 m) Width 60 feet (18m). The customer, Concurrent Technologies Corporation chose Chandler Monitoring Services Inc. as the System Integrator to design, install, and monitor the system. The system installation was completed in December 2010.
Objective
To monitor the integrity and behavior of the bridge structure, and effects due to high traffic and heavy truck loads that could cause possible damage & fatigue. This bridge application included several new features in the bridge application, including sensor activated cameras, a weather station, a solar power station, backup power supply and security features.
Equipment
Instrumentation
(1) sm130-500 Optical Sensing Interrogator
(1) sm041-416 Optical Channel Switch Extension
Sensors
(37) os3150 Strain Sensors
(16) os4350 Temperature Sensors
(10) os7100 3D Accelerometers
(6) FBG Tech Fiber Optic Tilt Meters
(1) FOS&S Pressure Sensor
(8) CEL Displacement Sensors
(4) Rohrback RCS-36 corrosion sensor
(1) Security Sensor Hatch door and mat
Auxiliary Equipment
(3) Bosch PTZ Camera System
(1) Weather Station
(1) Solar Power Station